Sometimes the best road trips are the shortest – especially when you have a full itinerary. One of Redspot's favourites is the round trip from Hobart to Hobart, via The Great Eastern Drive exploring Friendly Beaches, spectacular Wineglass Bay and the Hazard mountain range.
Day One – Hobart to Coles Bay
Start by hiring your car from Redspot Hobart Airport. Your first stop is a convenient 2-minute drive from the airport, but Barilla Bay Oysters are a Tasmanian institution and worth the visit and the public tour. The tour is conducted each day at 11am and includes a walk around the oyster farm and six freshly shucked oysters. Bookings are essential.
Back in the car, you drive down to Orford, this sleepy little town is perfect for a pit stop, a cup of coffee and a bite to eat before the Great Eastern Drive. The Great Eastern is one of Australia's great road trips, a journey of discovery. The road hugs the coastline and every bend will reveal something wonderful – a stunning vista, white sandy beaches, tempting food stops. However, sight-seeing is thirsty work, so be sure to stop at Cranbrook and Apslawn and discover the many boutique wineries, including: Spring Vale, Freycinet Vineyard and Devil's Corner.
With a wine and taste plate under your belt, drive onto to Friendly Beaches and stretch your legs – a walk along a beach where you'll most be the only people is peaceful experience. But, don't walk too far or long – you need to get to Coles Bay and a well-deserved rest. Coles Bay has a wide range of accommodation options from camping and cabins, holiday homes to lodges (book online: www.wineglassbay.com/accommodation).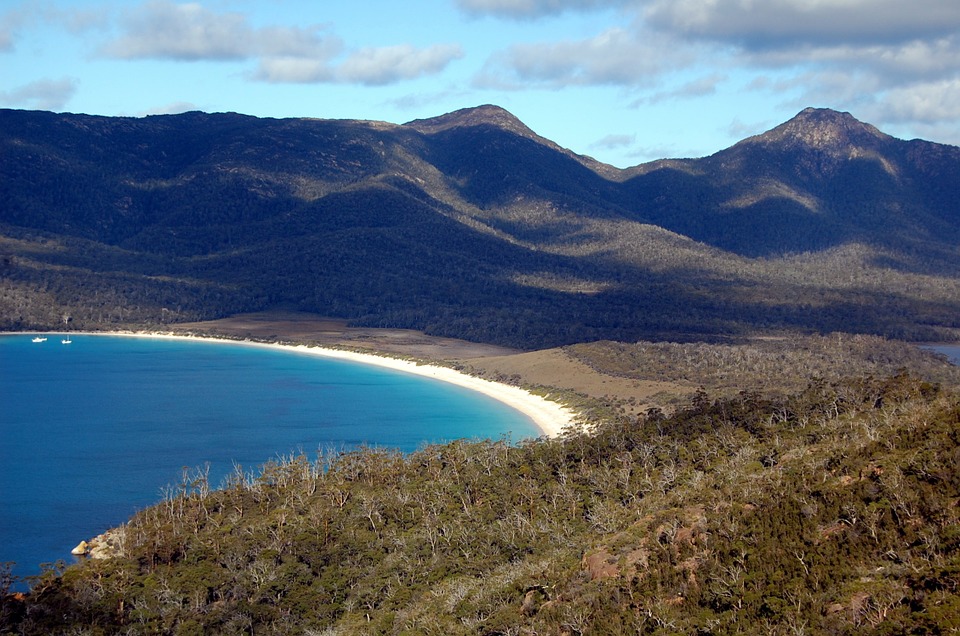 Day Two – Coles Bay
You awake to magnificent sunrise and start pinching yourself – because you must dreaming. Where else in Australia can you find pink granite mountains rising straight from the sea to form a magnificent sheltered waterway or one of the top ten beaches in the world, Wineglass Bay?
Coles Bay sits at the foot of the granite mountains known as the Hazards and on the edge of the world-renowned Freycinet National Park and Wineglass Bay. Today you can take the cruise around the Peninsula or enjoy a leisurely walk in Freycinet National Park. Hire a kayak and explore the Bay. Go bush on a quad bike. See Wineglass Bay from the air. Or if you want to, chill out, relax and read a book. Hungry? There is an abundance of eating options and the seafood options are as fresh as you can get (hint, hint).

Day Three – Coles Bay to Hobart
After breakfast explore one of Tasmania's oldest lighthouses – Cape Tourville Lighthouse. With stupendous coastal views of the Freycinet National Park, this is a very easy walk. Or, play a round of golf at Freycinet Golf Club.
Early afternoon, it's time to start your drive back to Hobart. But, there's still one more stop on our agenda, Kate's Berry Farm near Swansea.
Kate's is perfect for afternoon tea and we highly recommend the superb melt-in-the-mouth freshly baked scones served with the farm's jams and whipped cream or try the hot crisp Belgium waffles or French crepes with a luscious compote of poached berries and rich creamy ice cream.
Gain weight while enjoying the view across Great Oyster Bay, savouring the final hours of your 3-day getaway…besides, diets always start on a Monday.