As the weather slowly warms up, all over Australia holidays are being penned into diaries and researched over lunch breaks. The Great Australian Summer Road Trip is a national pastime. Most of us have fond memories of being crammed into the back of the family car with our siblings, playing games between pit stops in the sweltering heat. In those days you would have to drive thousands of kilometres just to get to your holiday destination, eating into your valuable plans of doing nothing on the beach.
Fast-forward to the present day, and we're pretty lucky. Flights and airport car rentals are now inexpensive and plentiful. Vinyl seats, and overheating engines are a thing of the past, and air conditioning is standard in every car.
So what is the options for the road trip today? Here's an overview of a few vehicles from Redspot Car Rentals fleet that are ready and waiting for you at every major airport in Australia. There's a car for every driving experience.
Economy: Hyundai i20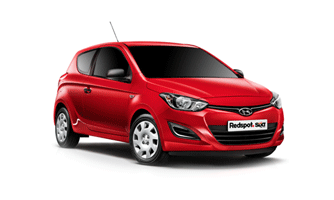 It's taken two decades of constant improvement, but today, the vehicles coming out of Hyundai factories are superior to most of their Japanese competitors. The award-winning i20 shows just how good they're getting. Inside, the small car uses quality plastics throughout, coupled with excellent switchgear and a brilliant fit and finish.
The seats are comfortable and allow for enough adjustment to find your preferred position – something that makes a big difference on a road trip. The engine and drivetrain (all components that generate power and propulsion) are now so good they hold their own against their European peers.
When you consider the i20 has a five-star safety rating and gets a combined fuel economy average of less than 6L/100km (with an automatic gearbox), this car suddenly becomes one of the best options on the rental car market. Plug in your iPhone and head for the beach.
Compact: Kia Rio
Kia is another Korean auto-maker that has really lifted their game in the past few years. Just look at the Kia Rio: this car has won every national award worth its weight, including Australia's Best Light Car for under $20k. The Rio is so good it's the type of car you hire on holidays and then buy one when you get home.
Kia obviously put a lot of time and thought into the Rio, with a beautiful exterior and a well thought out interior, ideal for road trips. Its direct steering feel and suspension set-up belies its weight. It scores top marks in safety and fuel economy, and has more than enough space for a comfortable drive and luggage.
Intermediate: Mistubishi Lancer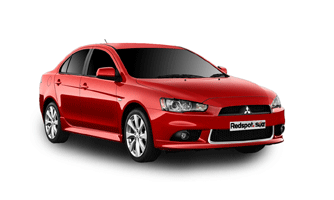 One rung up is the Mitsubishi Lancer. Mitsubishi are very good at putting together cars that have everything you want, and in a package that is fun to drive.
The Lancer is typically a great Mitsubishi. If you're hitting some curvy roads, the 2.0L 16-valve engine has a decent amount of poke as well as enjoying a good compromise between ride and handling. The Lancer also has traction and stability controls, seven airbags, and Bluetooth audio streaming from your mobile phone.
Full Size: Holden Commodore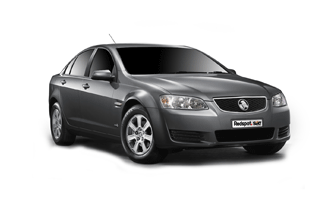 If you want space, then consider hiring the Commodore Evoke – an Australian icon, born and bred locally and exported to the world. When travelling with a few people, this is your best option. The Commodore is a full-sized sedan with a 3.0L V6 that has enough power to propel you and your luggage down the freeway without a struggle.
With the Holden Commodore, you'll enjoy excellent interior space, comfortable ergonomics, and surprisingly decent fuel economy. Throw your bags and supplies in the massive boot, head to the on-ramp, and set the cruise control.
Large: Holden Captiva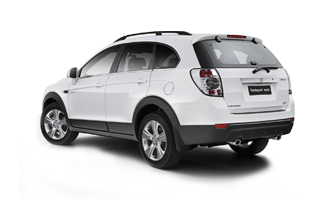 There's a reason this is one of the most popular SUVs in Australia. The Captiva has a huge luggage area and cabin space, but the car itself doesn't feel too big in the city or when parking, as many SUVs can.
On-road manners are very decent, with a well-engineered transmission ensuring a smooth drive and the suspension soaking up road undulations at any speed. If you're taking your family on a holiday anywhere in Australia and need an SUV, this is the one to rent.