South Australia is stunning this time of year. From the timeless Flinders Ranges to the relaxed Coastal vibe of the Yorke peninsula theres so much to see and do. Throw in a trip to the Barossa Valley, one of the most famous wine regions in the world and it's all there for you at your fingertips. So let's hit the road in a Redspot Rental and check out these 3 spectacular road trips just outside Adelaide.
Flinders Ranges
This road trip to the spectacular and ancient landscape of the Flinders Ranges is one of the great Australian experiences. Ruggedly beautiful and magically colourful, this 540-million-year-old landscape looks like something from another world.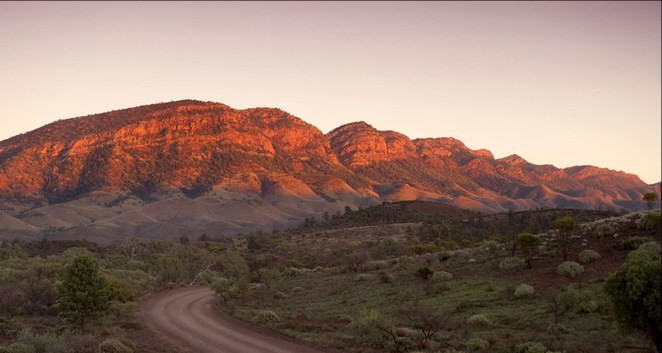 The highlight of the 2 day journey is the awesome Wilpena Pound. Wilpena Pound is a natural amphitheatre of mountains located 429 kilometres (267 mi) north of Adelaide. The pound is the most northern point with access via a sealed road in this part of the Flinders Ranges. The closest town to the north is Blinman and to the south, Hawker.
Other must-sees on this route are the impressive Wadlata Outback Centre in Port Augusta, the view from the ridgetop at Arkaroola, and the Aboriginal rock art at places like Parachilna and Chambers Gorge.
With breathtaking scenery a trip to the Flinders Ranges is said to be a life-changing experience. After spending a couple of days there we think you will be convinced.
Yorke Peninsula
Enjoy sun, seafood and swimming along this favourite South Australian touring route. Leaving from Adelaide, it's not far before you start thinking of your seafood diet. Fresh seafood is everywhere you turn! Dine on blue swimmer crabs, crayfish or scallops plucked fresh from the sea. Try your luck at catching your own fish from a jetty.
Yorke Peninsula is one big coastal playground with plenty of things to see and do for every member of the family. The young ones will love the playgrounds at Stansbury and Yorketown, while the bigger kids will enjoy the skate parks at Kadina and Moonta. Hop on-board the Moonta Mines Tourist Railway for a journey past historical sites that played a role in Moonta's copper mining past.
Enjoy a holiday on the coast like no other with picturesque surfing spots, pristine places to fish and kilometres of white, sandy beaches.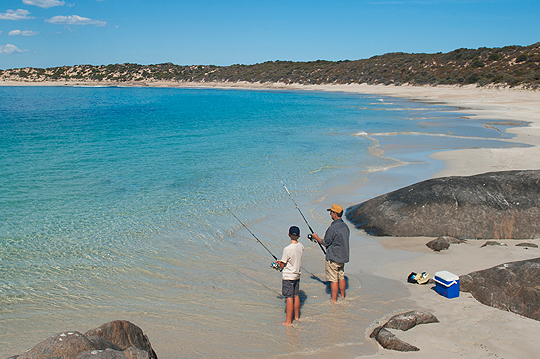 The Barossa
Some say we have saved the best till last. What could be better than a road trip around Australia's most famous wine region? It's only about an hour from Adelaide, so you can make it a day trip. However it's best to spend a few days detouring when and where the mood takes you. The Barossa is a great romantic escape and of course, there's also the wine.
The Barossa has cool summers and rainy winters which makes it perfectly suited for red wine production, particularly Shiraz and richly flavoured Cabernet.
Nearby Eden Valley boasts a stellar reputation for premium wines thanks to its higher altitude and cooler climate – which is perfect for producing Riesling and Chardonnay.
Where great wine goes, great food follows, and there's plenty of mouth watering produce to be enjoyed in the Barossa – from fine dining to tasting local produce. You can also take in the Barossa Scenic Heritage Drive or beautiful Seppeltsfield Road, or drive to the Mengler Hill Scenic Lookout for views of the valley.
It's a beautiful part of Australia and no trip to SA is complete without a road trip to the Barossa.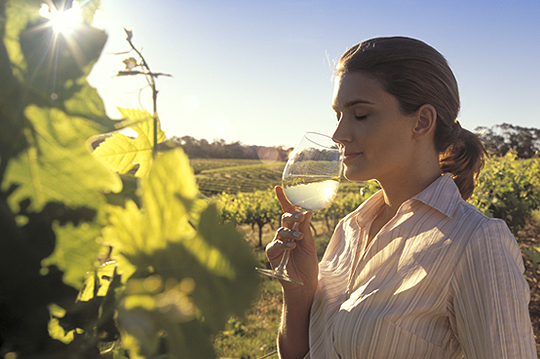 Need some more advice on your spring transport or want to organise your airport car rental now? Talk to one of the friendly representatives from Redspot Car Rentals by calling 1300 668 810 today. With rental locations across the country, there is sure to be a Redspot Car Rentals near you.