Farmers Markets are a wonderful way to kick off a Saturday or Sunday, and even better when the market is recognised as one of the best in Australia. So, jump in your car and head out of town for a foodie weekend experience like no other…
ACT
Capital Region Farmers Market – every Saturday from 7.30am to 11.30am
Exhibition Park, Canberra
You'll find everything from berries from Borenore, olives from Hall, Yass Valley mushrooms, and specialty meats from Grenfell. There are over 100 stallholders selling their seasonal produce every week which is great for the growers and the local community.
The drive from Sydney is just over 3 hours however, it's worth staying a night or two and visiting The National Gallery of Australia, Parliament House and The Australian War Memorial. Plus, if you're still not marketed-out, there is the Old Bus Depot Market – held each Sunday 10am to 4pm – a great place to pick up a bargain.
NSW
Mudgee Farmers Markets – 3rd Saturday of every month from 8.30am to 12.30pm.
St Mary's Catholic Church, cnr of Church and Market Streets, Mudgee
Grab a bacon and egg roll, team it with a freshly brewed coffee, and listen to local musicians play as you browse the great range of stalls. All produce sold has been grown, reared, caught, pickled, smoked or baked by the stallholders and is strictly sourced from within a 100-mile radius.
The drive from Sydney take around 3.5 hours, but you'll get to drive over the Blue Mountains or follow the Bells Line of Road to Lithgow – both routes offer stunning scenery. But why not make a weekend of it? Drive up Friday afternoon, visit the farmers' market on Saturday morning and then wine-taste the afternoon away. A Sunday brunch and then a leisurely drive back home.
QLD
Eumundi Markets – Wednesday 8.00am to 1.30pm & Saturday 7.00am to 2.00pm
Eumundi
This is a bucket-list experience – you must visit this wonderful, colourful market at least once in your life. Eumundi is a vast and varied market that sells more than food, but more than enough for any gourmet to be in foodie heaven. Throw in free entertainment and you will understand why this market is so popular.
Eumundi is just over an hour north of Brisbane along the Bruce Highway, and only a short 20-minute drive from Noosa.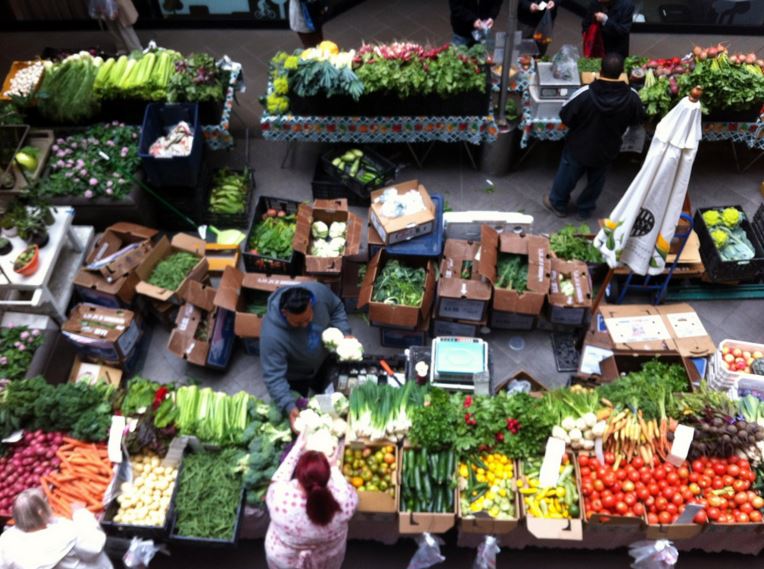 SA
Kangaroo Island Farmers' Markets – first Sunday of every month, 9.00am to 1.00pm
Penneshaw, Kangaroo Island
These markets attract locals and visitors alike. Here, you can sample Kangaroo Island's impressive array of artisanal producers, from organic yoghurt and cheeses to biodynamic eggs, fresh crayfish, handmade cordials, and curry pastes. The location is almost as spectacular as the produce.
Kangaroo Island is perfect for self-drive holidays offering wine, food, wildlife and spectacular scenery – a great holiday experience for everyone. SeaLink, Kangaroo Island's vehicle and passenger ferry service operates daily (except Christmas Day) between Cape Jervis (two hours south of Adelaide) and Penneshaw, Kangaroo Island.
TAS
Farm Gate Market – every Sunday 8.30am to 1.00pm
Bathurst Street, from Murray to Elizabeth Street, Hobart
This is a prime spot to pick up some of Tasmania's amazing locally grown, produced, baked, smoked or pickled goods, from free-range pork, game meat and sparkling fresh seafood to the stone fruit and apples the area is so well known for. Hobart is also a great place to start or finish a self-drive holiday around Tasmania.
VIC
Talbot Farmers Markets – third Sunday every month, 9.00am to 1.00pm
Talbot, VIC
Known as one of Victoria's best farmers' markets with over 100 suppliers selling everything from locally made flaxseed oil and cheeses, to honey, wine, and organic produce. Talbot is located in Victoria's central goldfields region and only 90 minutes' drive from Melbourne, plus its very close to Avoca, the gateway to Pyrenees Wine Region, so plan a weekend away and explore all the region has to offer.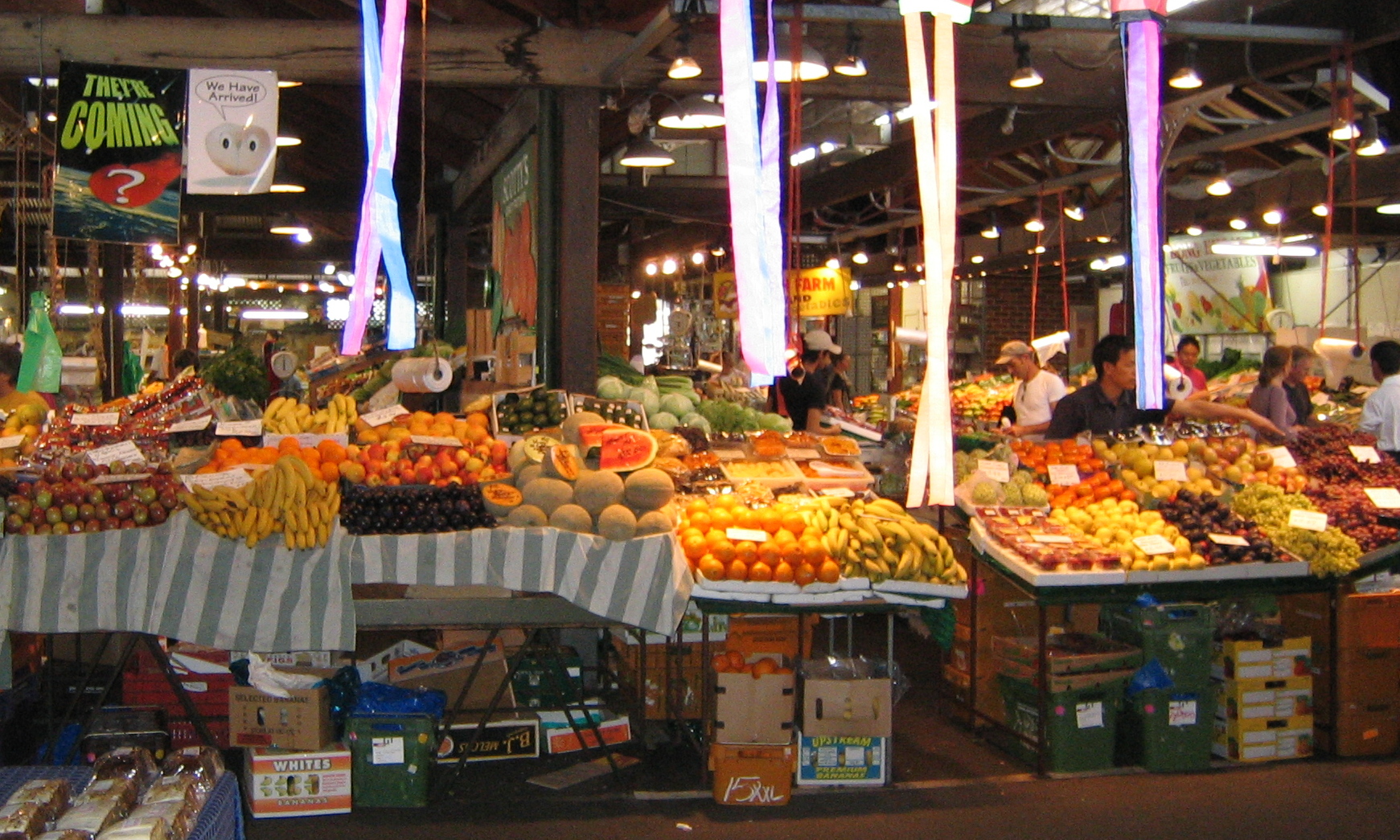 WA
Fremantle Markets – Saturday 9.00am to 5.00pm, Sunday/Public Holidays 10.00am to 5.00pm
Cnr South Terrace and Henderson Street, Fremantle.
Sample the best of Western Australia's produce from fruits, veggies and fresh seafood to dairy, coffee, herbs, spices and more. Plus, there's a good array of tasty treats to munch on as you browse and a market bar if all that snacking makes you thirsty. (The market is also opened on Friday, 9.00am to 9.00pm.)
Fremantle is a 30-minute drive from Perth and is home to the world-famous 'Cappuccino Strip' and where the 'Small Creatures' brewery was founded. Fremantle was also recently named as the 7th best city in the world by Lonely Planet (ahead of Rome at 10th place). So, what are you waiting for? Hire a car and check it out for yourself.
Bon Appetit!