If you prefer hot dry weather and stunning coastlines, then a road trip from Melbourne to Adelaide ticks all the right boxes. The trip takes five days which leaves two days for leisurely return drive to Melbourne.
Day 1 Melbourne to Lorne
Pick up your Redspot rental from Melbourne Airport or Little Collins Street and take the M1 to Geelong, 75kms south-west of Melbourne. The Geelong coffee scene is just as impressive as Melbourne's – so stop and smell the beans and grab a bite to eat. There is plenty of choice including: Freckleduck, James St Bakery and 63 Degrees. Coffee break over continue on to Torquay.
Torquay is home to Bells Beach and the Bells Beach Surf Classic (held annually each Easter – attracting professional surfers from around the globe). Torquay is also where the Great Ocean Road begins. But, there is no rush – today's final destination is Lorne, a short 50 minutes-drive away. Relax and enjoy these magnificent surf beaches Bells, Fairhaven and Easter View. Or, drive onto Lorne and explore the main street's galleries and boutiques while investigating where to eat dinner tonight.
Day 2 Lorne to Port Fairy
After breakfast, head on down the road to the Twelve Apostle (1 and ¾ hours' drive). The Twelve Apostles is one of the most photographed coastal area in Australia – but so much better in real life. Leave your car in at Visitors Centre and follow the pathway to the lookout. After soaking in the view and snapping a few more photos, take a short walk to Gibson's Steps. The 86 steps are carved into the cliff face – up and down – however, the exercise will get you up close to Apostles and a different perspective.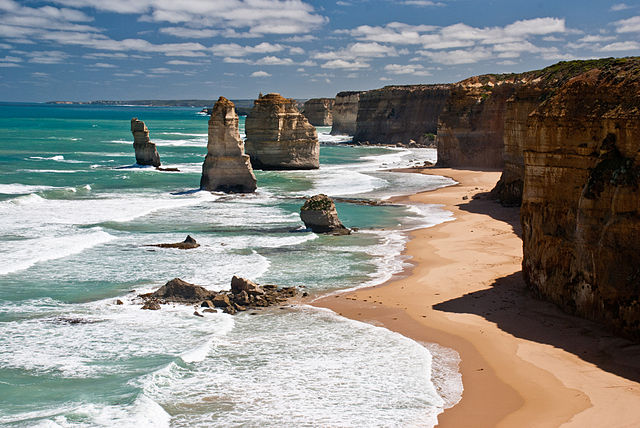 Keep driving along Shipwreck Coast (where at least 700 ships have met their fate in wild seas) to the coastal town of Warrnambool and Logan Beach. After lunch, why not drive to Hopkins Falls and take in the 90 metres wide curtain of water as it falls 12 metres into the Hopkins River. Hopkins Falls is only a 15-minute drive from Warrnambool.
Continue on to Port Fairy – 30 minutes down the road and watch the sunset from fisherman's wharf before dining at Victoria's oldest licensed hotel, The Caledonian Inn.
Day 3 Port Fairy to Coonawarra
This morning follow the Ocean Road to Portland and visit the Cape Nelson Lighthouse. Drive on to Bridgewater Bay Café for a pit stop and then seal the deal with a walk to the Cape Bridgewater Seal Walk viewing platform. The platforms look out on a colony of 500+ Australia fur seals enjoying their natural habitat.
This afternoon we cross the border into South Australia. You must stop at Mount Gambier and the Blue Lake. Mount Gambier sits on top of an extinct volcano and is surrounded by brilliant crater lakes. The most famous being Blue Lake which turns a stunning cobalt blue over the summer months. You will need to park the car and walk a 3.6 kilometres' trail, but you will be rewarded for your effort.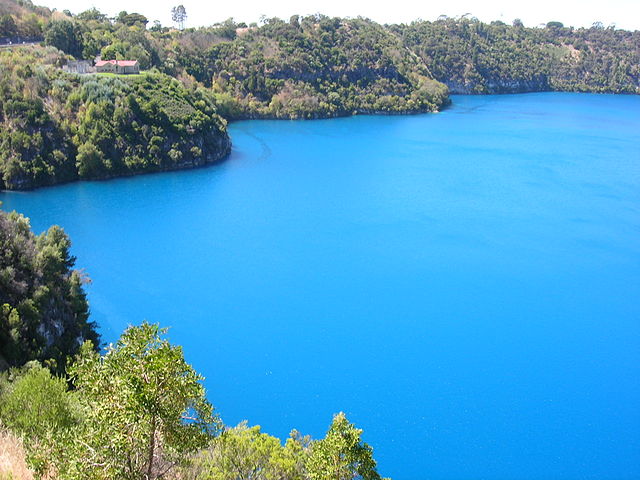 After today's exercise, you deserve a drink and aren't you lucky that tonight's destination is Coonawarra, a region famous for Cabernet Sauvignon. There are over 20 cellar doors, so you're guaranteed to find somewhere to eat, drink and sleep.
Day 4 Coonawarra to Victor Harbor
This morning drive north and visit Naracoorte Caves National Park and the fossilised skeletons of giant marsupials. Take a guided tour and enjoy a snack in the café. Your next stop is Strathalbyn is 3-hours away where 30+ heritage-listed buildings sit on the banks of the Angas River.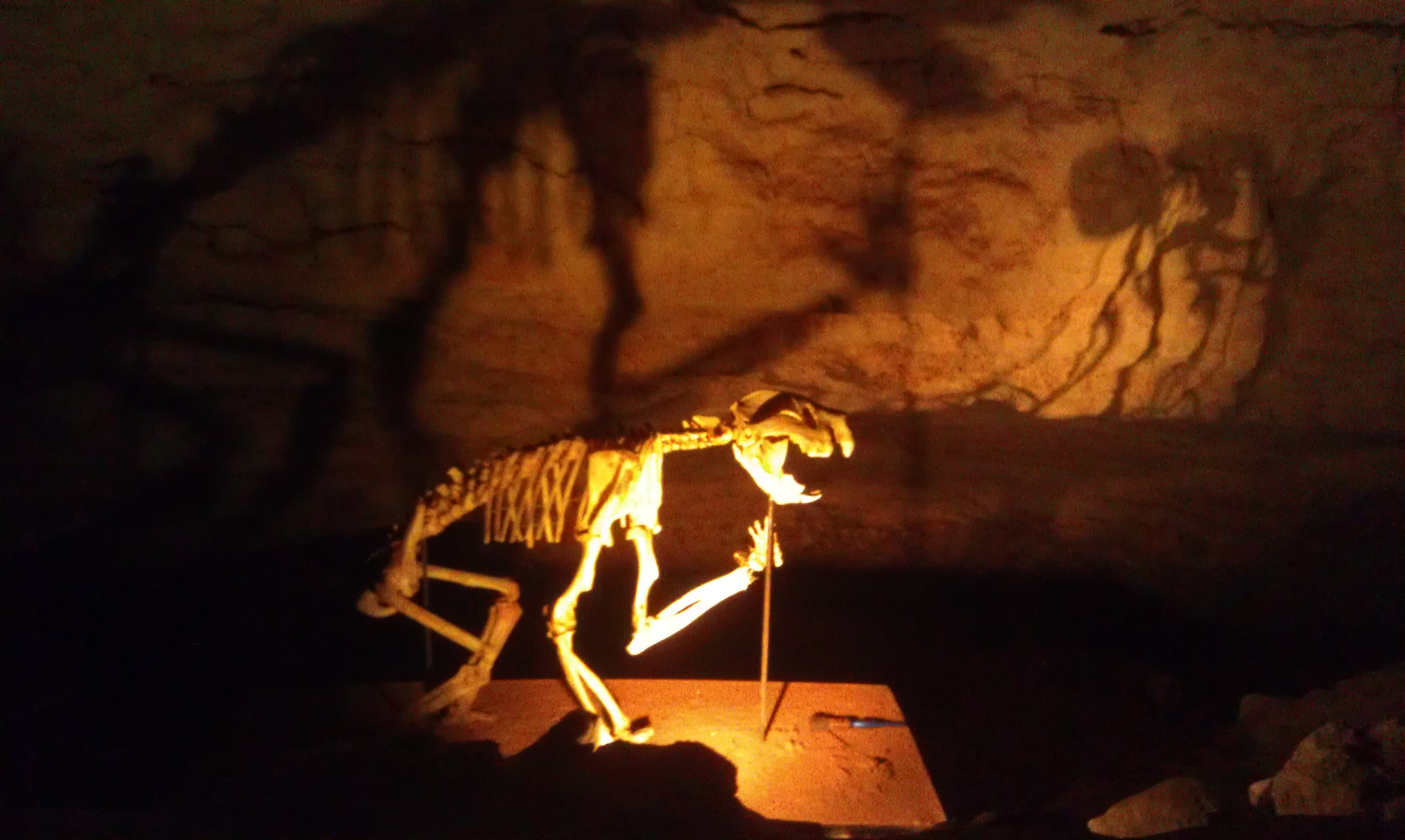 Next stop Victor Harbour, famous for its horse-drawn tramway dating back to 1878. Shout yourself a return trip from the harbour to Granite Island and back. Granite Island is also home to a fairy penguin colony. Have dinner a one of the quaint restaurants overlooking beautiful Encounter Bay.
Day 5 Victor Harbor to Adelaide
Today is all about food and wine appreciation – the perfect introduction to Adelaide. In the morning, you will drive through the lush rolling hills of the McLaren Vale wine region, home to splendid galleries, 40 cellar doors and foodie's heaven. Linger and enjoy.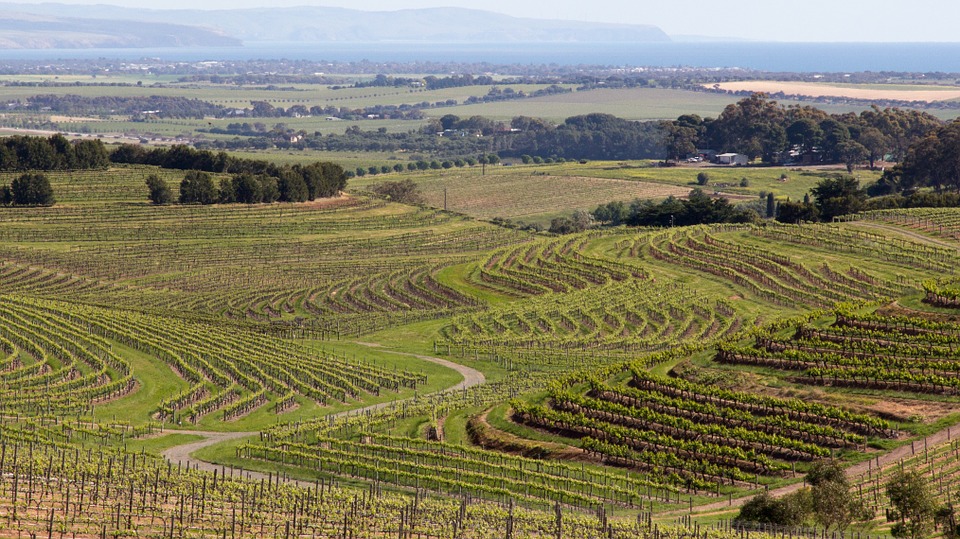 This afternoon cruise into Adelaide, park your car and explore the city by foot. Tonight, reward yourself with an amazing meal at one of Adelaide's many bistros or restaurants or hop in your car and drive over to Glenelg Beach for a walk on the sandy white beach or the jetty before dining at an al fresco restaurant or sidewalk café overlooking the sea.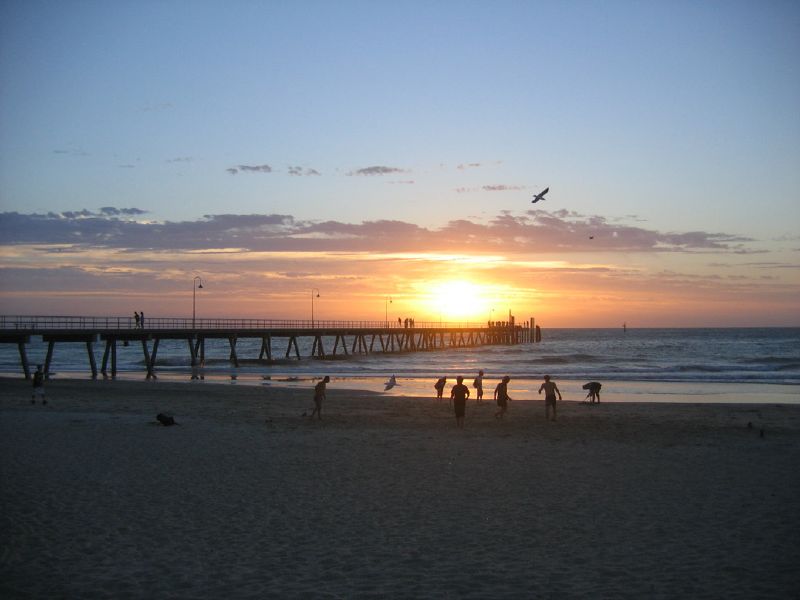 The beauty of this trip is you can do it in reverse starting in Adelaide. Redspot Car hire vehicles can be collected from Adelaide Airport (operating as Enterprise Rent a Car), Melbourne Airport and Little Collins Street.
Want more Adelaide inspiration? Check out our blog: The Adelaide Festival and a Barossa Valley road trip – the best of the best!