Heading to northern NSW by way of the spectacular Barrington and New England highlands is a feast for the senses.
The shortest, most relaxing and most scenically varied route between Sydney and Queensland – Thunderbolts Way – is named after the legendary horseman and snappy dresser, the bushranger 'Captain Thunderbolt'.
We travelled this blissfully uncrowded route in a wonderfully comfortable SUV that took to the curly country roads with zest.
Kicking off near the pretty, mountain edged town of Gloucester then coiling through emerald farmland and sub-alpine landscapes of the Barrington Tops before climbing up onto the New England high country, this route is especially evocative in Autumn.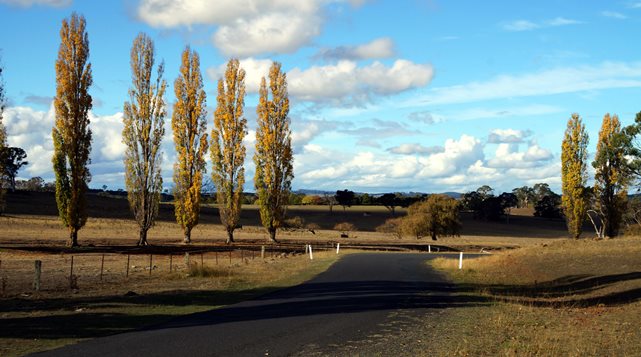 Just over two hours out of Sydney, I dispense with highway blandness and pause at the National Trust classified village of Stroud, a picturesque cluster of Georgian buildings and cute timber cottages nuzzled by hills.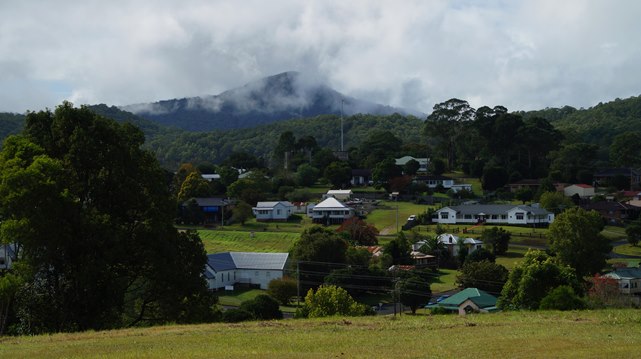 There's a natural spa in the river out the front of the cabins at Barrington Riverside Cottages, so it's a good idea to arrive with time left to relish a massage from rushing water.
Combining soothing rural vistas and a handy location close to Gloucester town, these cottages make an excellent base for exploring a region loaded with scenic drives as well as acclaimed bushwalking.
At night, the big open fire –pit is the perfect spot to mingle with other guests.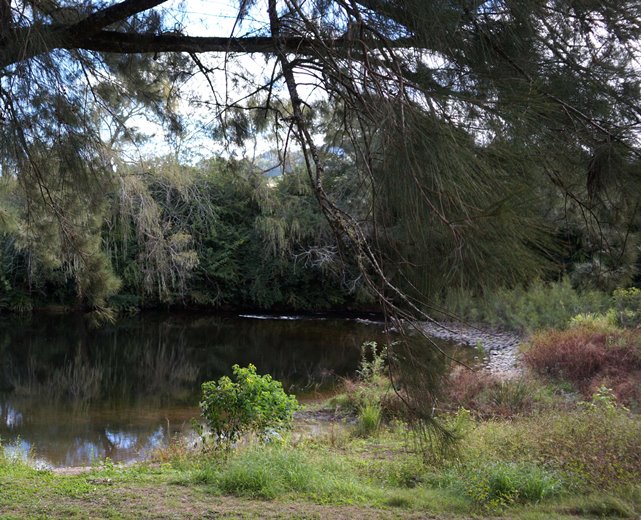 Mountain-framed Gloucester is an old style Aussie country town, centred around a strip of early 1900's brick shopfronts. There's live music several nights a week and an impressive line up of arts events and old time dances in village halls.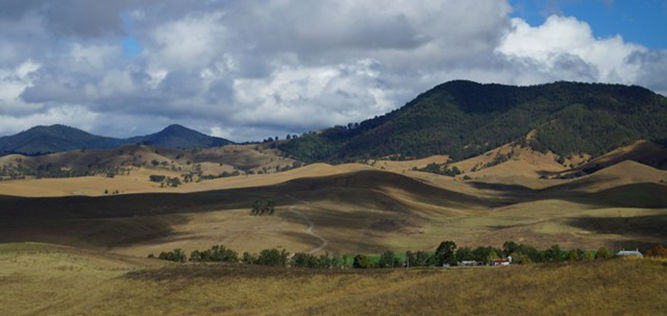 The Barrington region is criss-crossed with sparkling rivers. A rewarding day trip is to follow Barrington West Road then turn into Manchester road; returning to Gloucester along Faulkland Road by fording rivers. Big flocks of rosellas and parrots are our only companions on these drives.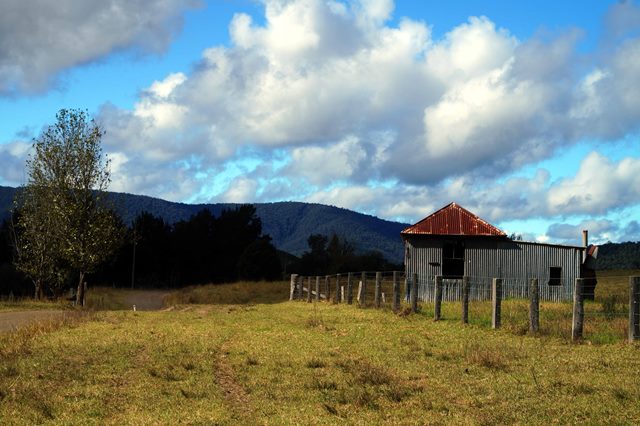 Reaching the Barrington's ancient Antarctic Beech forests is a visual treat in itself. Follow the eye-boggling Gloucester Tops Road as it edges the Gloucester river then plunges into splayed valleys that morph from fragrant bush to almost- tundra.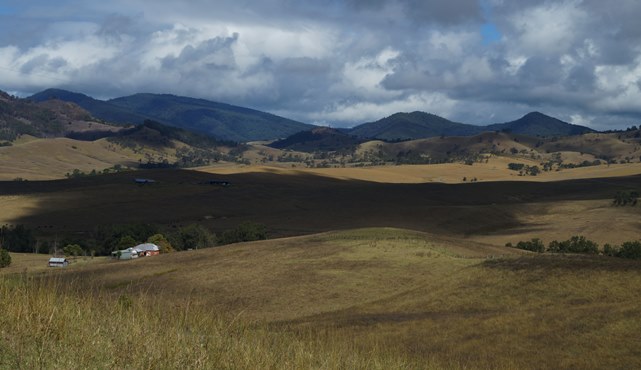 Fog hovers over the paddocks of Barrington, so we start early to get the buzz of driving through clouds as we take to the Thunderbolts Way towards the New England Plateau.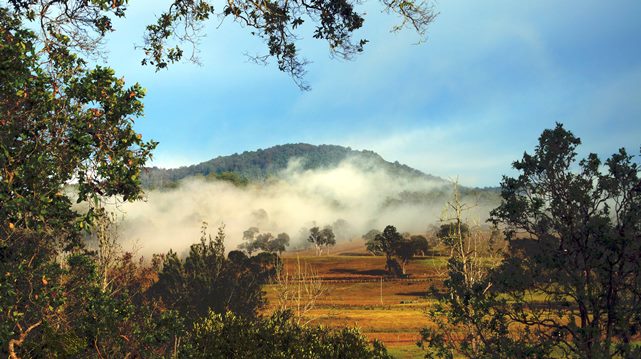 Suddenly, the air feels thinner and the horizon stretches, unfurling the sun-silvered, granite-dotted paddocks of high altitude sheep country dotted with lonesome homesteads and artfully peeling shearing sheds.
Poplars shimmy in the wind on the way to Walcha, the oldest settlement on northern highlands. Walcha's untrammelled streetscape features fine buildings from the mid-1800s, an art gallery, cool cafes and the inimitable Antique Junque, a collector's heaven in an erstwhile department store. The fascinating Pioneer Cottage museum is well worth a linger.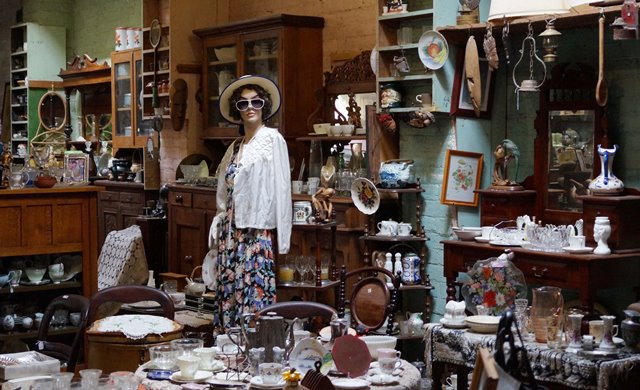 Fetching brick and iron-lace facades, cafes and galleries aside, Uralla is a working country town servicing a district acclaimed for its fine merino wool. Imposing piles such as original banks still operate, and the former foundries, stables, chaff sheds and flour mill (now a must – see museum loaded with Thunderbolt relics) appear much as they would when townsfolk dreaded Thunderbolt's visits.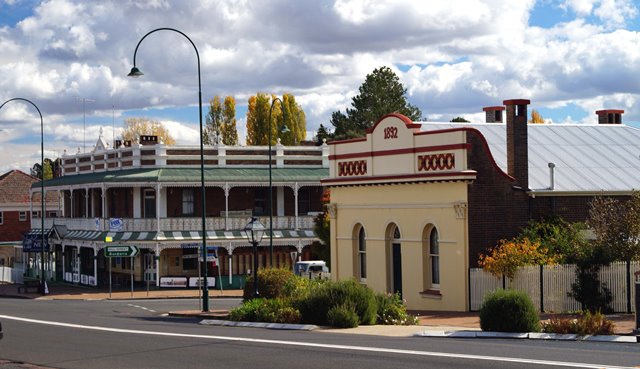 Take the back road from Uralla to Armidale – bashfully named 'Tourist Drive 19'- and treat your eyes to elm-fringed historic sheep properties, vine-smothered Gostwyck Chapel and watercolour vistas of New England farming country.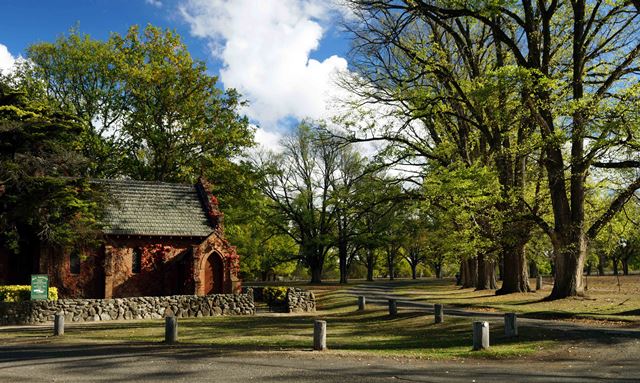 Then comes the dilemma: continue north to Queensland or swoop down to the NSW mid-north coast along the stunning Waterfall Way. Either way, it's best to allow plenty of time to pull over and lap up the splendid views.
Written by Melissa Rimac – Freelance travel writer