Looking for an outdoor adventure suitable for the whole family while you're in Melbourne? If so, head out 50km to 
Trees Adventure
 at Glen Harrow Park in the middle of the scenic Dandenong Ranges.
The well-known beauty spot east of the city is giving visitors an exciting new vantage point of the natural landscape, thanks to this popular attraction. Here you can treat your senses to the beauty of the Australian bush and fill your lungs with sweet fresh air, while getting your heart racing. You'll swing, leap and fly through the forest from high up in the tree canopy, while securely attached to a safety wire.
The unique adventure park spans eight hectares of forest near the century-old steam train Puffing Billy Railway at Belgrave, which is also worth a visit. Trees Adventure is the brainchild of a French climber and his Australian partner. This bushland playground offers the chance for visitors to venture up, up and away on one of the park's five invigorating courses.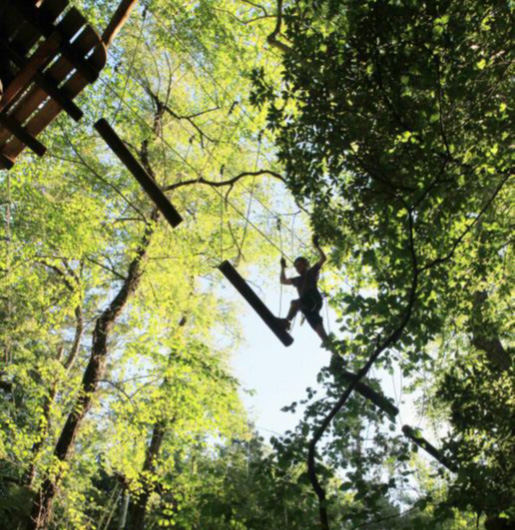 After some training from an experienced instructor, adventurers are securely attached by harness to the safety wire. Anyone older than five years and taller than 100cm can participate.
The five courses are graded from beginner to expert. They get progressively more difficult, with some of the more challenging courses having further height restrictions. The aerial tracks take route around some rare trees, including a 150-year-old Algerian Oak and a gigantic Sequoia that rises 60 metres into the air.
No matter which course you choose to try, you'll experience at least one flying fox ride as well as the fun of zig-zagging from tree to tree and platform to platform, high above the ground. It's a guaranteed thrill without any chance of spills.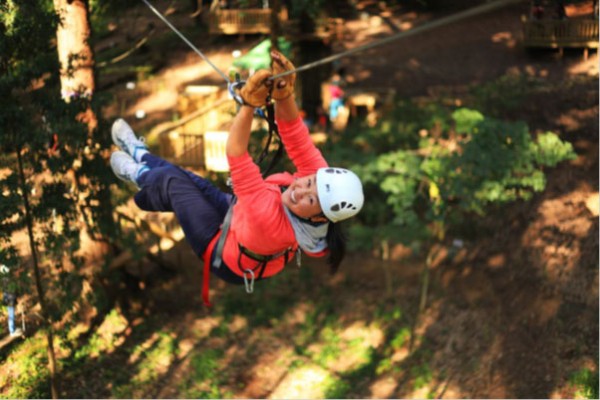 The price of entry starts at $25 for two hours, in which time you can take as many trips through the trees as you like. Most courses take about 30 minutes to complete, so there's plenty of time to try out a few. Be sure to reserve your spot ahead of time as the attraction is often fully booked.
Need a rental car?
If you are after a great deal on a rental car whilst in the Glen Harrows Park area, then we can help you. We have a new model fleet of vehicles to choose from, as well as being located inside the Melbourne Tullamarine Airport as well as an office in the central business district of Melbourne.