You have to feel sorry for guidebooks: where once they were treated with the reverence usually reserved for a Bible, today's holidaymakers are more likely to turn to their phones or tablets than turn the pages of Lonely Planet. A guidebook can be out of date almost as soon as it's published but apps have the advantage of always being current, easy to navigate and convenient.
So what are the best apps for when you're travelling in Australia? Here's a list of our top four:
1. Skyscanner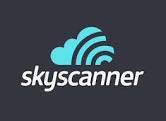 Why? There might be plenty of flight-booking apps on the market these days, but this clean-looking straightforward app beats the competition, hands down. Skyscanner aggregates air fares directly from the airlines as well as major travel sites and gives you all the information you need. The results can be sorted by price, time or airline: it's up to you. If you're on a tight budget and aren't tied to travelling on a particular date, you can 'watch a journey' and see if the price goes down.
The only disadvantage to this app is that it's for flights only: for hotel or car bookings you have to go elsewhere. However, Skyscanner's 50,000-plus five-star reviews on Android alone can't be wrong.
2. Expedia Hotel and Flights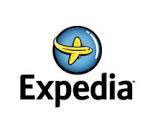 Why? Winner of this year's Webby People's Voice Travel App award, Expedia's travel app is straightforward with plenty of visual clues, has great maps and is easy to use for last-minute bookings. With over 140,000 hotel properties on the site and flights from more than 200 airlines, it's comprehensive, and thanks to a built-in GPS, it's very easy to make bookings for your current location. The app also prides itself on allowing users to book rooms in less than 30 seconds.
Once you have booked a flight or hotel, the app offers real-time itineraries and will remind you about your flight information. The only downside is that its content is worldwide, but there are still plenty of flight and hotel options for Australia.
3. Orbitz
Why? Like the Expedia app, Orbitz aims to be a one-stop-shop for travellers planning a trip, and in one advantage over Expedia, it offers car hire too. Users can search for, compare, coordinate and book flights, hotels and car rentals in one go, and the checkout procedure is speedy.
The only negative points are that some smaller, cheaper airlines don't come up on searches, and flights seem to be a little more expensive for Australian travel too. Still, the option to manage your trip itinerary while travelling by keeping all your confirmation numbers and finding out about last minute changes is a major plus.
Need a rental car?
If you are after a great deal on a rental car for your next holiday or business trip, then we can help you. We have a new model fleet of vehicles to choose from, as well as being located inside most Australian airport terminals.